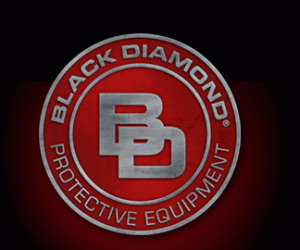 BLACK DIAMOND BOOTS ARE THE FIRST FIRE BOOTS TO HAVE THE SEAL OF ACCEPTANCE BY THE AMERICAN PODRIATRIC MEDICAL ASSOCIATION
Black Diamond is pleased to announce that it is the first fire boot to be awarded the Seal of Acceptance by the APMA.  The APMA Seal of Acceptance Program was created to inform podiatric physicians and consumers about products whose quality, safety and effectiveness promote good foot health.  In order to qualify for the Seal products must pass a grueling scientific evaluation by a panel of APMA members and rigorous testing at a recognized laboratory.  The results are then evaluated by a committee of Doctors of Podiatric Medicine who decide to grant or deny the use of the Seal.
"We are proud to be the first fire boots to be recognized and awarded the APMA Seal of Acceptance"said Black Diamond President, Rob Mills.  "The APMA's efforts to promote better foot health is consistent with our efforts to build boots that will support the brave men and women in the fire service as they provide world-class support and protection to our communities."  
Black Diamond is the leader in performance protective footwear.  Our boots are in service daily with fire departments from around the world in countries such as Brazil, Mexico, Colombia, Kuwait, Saudi Arabia, Dubai, Thailand, China, Taiwan, Canada and the United States of America.  Utilizing proprietary footwear constructions and "best in class" components and materials such as CROSSTECH® and Ortholite®, we build a better boot for people who demand all-day comfort, support and protection.